Bennett Legal Services - Client Portal

---
Potential and Current Clients of Bennett Legal Services
Collaboration and Mediation
The legal process can, and often is, very difficult at times. First and foremost, it can be incredibly costly. Let's face it, you can quite quickly spend a year's collegiate tuition costs litigating a particular issue. I have never met anyone who would rather pay for another person's child to attend college rather than their own! There are phenomenal mediators in every community! While I will not mention names here, there are several that have done amazing work with even the most challenging situations and clients. Additionally, there are Courts that will require mediation occur before a Hearing will be permitted to be scheduled at all. Many clients and potential clients struggled to raise the retainer in their case to afford an attorney. When they hear they may also have to pay at least 50% of the retainer for yet another person, they are overwhelmed. This is when, in my opinion, the most important case discussions must occur by your potential attorney. The actual savings experienced when mediation is successful is monumental. At the end of the day, your attorney should have been brutally honest with you regarding their "opinion" on the position/remedies you are seeking. I do not mean, "we can fight for......", but rather "you will most likely get..." are necessary to completely understand before even entering litigation.
For example, family law is one of the more emotionally charged areas of legal practice on all involved. The parties are quite emotional at their particular beliefs and needs, especially regarding their children. The attorneys, who often are the primary sounding board for their clients, can get overwhelmed with assisting their clients' legal needs while attempting to help with the emotional toll litigation adds. The judicial level is no less strained. Keep in mind that your judge is most likely a parent, and/or grandparent. Regardless of their personal familial relationships, they are posed with unprepared attorneys, ill advised clients, parents who refuse to change their positions no matter how illogical, as well as working very hard to reach decisions that are aligned with the law. When there are children involved, who better to make parenting choices than the child's parents?
Mediation is an opportunity to "work together" toward a resolution that best suits a particular family's needs. It also does not contribute [like litigation often does] to the animosity between family members. Below is a brief video titled: "Real Dialog". Real Answers. Alternative Dispute Resolution, by the Judicial Branch of Indiana. The caption for this video states, "This video explains the process of Alternative Dispute Resolution (sometimes known as Mediation) to settle court cases in Indiana. Mediation is often an appropriate choice in settling family-related cases".
Make sure to write down any questions, thoughts or concerns you have and discuss them with your attorney. If you are interested in recommendations for mediators we believe have done great work in a particular area of law/issue in your community, call or email us at admin@bennettlegaservices.com.
]
---
Important Forms
Family Matter Forms/Documents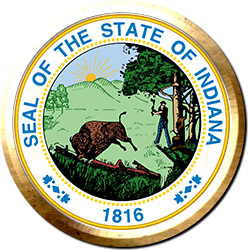 Be advised that unless you, and the attorney executed a completed Contract for Legal Representation, and all terms initiating the representation have been met, neither this firm, nor attorney Bennett are handling your legal matters. This section of FORMS is provided merely to make information available for those we already serve as well as those who may be scheduled for an Initial Consultation with the firm. There shall be No attorney-client relationship established by the offering of the following documents.
Criminal Cause Forms
All Court proceedings, pleadings and requirements are defined by law, and are Court Specific. All Courts publich LOCAL RULES OF COURT - that, while certainly not comprehensive, are a necessary guide in every case. If you are interested, here are some of those we most often use - just for some light reading!! An informed client is by far the best! When you are preparing your questions, thoughts and case plans - reviewing these may provide some more depth to your inquiry.
---
County Specific Current Local Court Rules
United States District Court - Northern District of Indiana
United States District Court - Southern District of Indiana
---

Important Professional Contacts/Referrals
Bankruptcy
Heather McCarthy, Attorney: Ms. McCarthy and Brian attended law school together, and formed a close relationship many years ago. She has proven to be invaluable in offering her professional guidance and experience as a consultant to our firm, and is a highly trusted colleague. While Heather is a proven advocate and litigator, she has provided our referred clients highly attentive and caring bankruptcy services/representation. Before you commit to any law firm to serve your bankruptcy needs, be sure to click the link below to learn more about how Heather can serve your family's needs. As her schedule permits, she has offered to accomodate meeting our clients/referrals in our Valparaiso Office. Make sure you let her know we sent you to her.